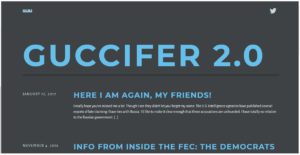 The United States Department of Justice announces charges that twelve Russian military officers hacked into DNC servers and then released embarrassing emails with the intent to impact the 2016 Presendential Election. But wait, there is more:
Using spearphising, they hacked into computer networks to spy on users, exfiltrated data, and spied on user's key strokes. They stole information from the campaign chairman, covertly monitored computers, stole information of 500,000 voters, hacked software used for managing elections, stole software that was used to verify voter registration, created fictious online personas including DCleaks, and Guccifer2.0 which were created and controlled by the Russian GRU, and used to release documents.
Something for Trump to bring up with Putin?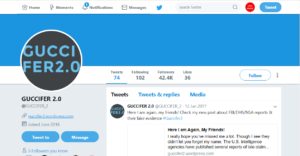 P.S. The Guccifer2.0 twitter account had 42k followers, and only 74 tweets – you can still check it out for the time being @GUCCIFER_2